Favorite Links
Favorite Links
The following is a list useful links that I have compiled. If you wish to be added to this list, please send me an e-mail.
Favorite Sites
Site has both free paid information. Suscribe to world information or to a specific country.
Find genealogical information online.
Search for burial sites, contribute to the site and read success stories.
Always free information. Index does not cover all the information they have have collected. The more effort put into searching this site. the better the chances of finding the information you seek. Accepts volunteers for indexing.
Start with Canada wide and narrow your search down to the province your ancestors lived. Mine came from Ontario. Next select county or district.
Bill Martin's pages were the first site that I found with the Wesleyan Methodist Baptismal Registers. But this site has much more information to browse through.
Excellent articles and resources for Ontario genealogy.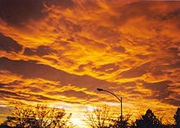 Search Engines
You know us as the Internet's original search engine.
One of the most visited hubs on the Internet, reaching one out of every two Web users.
With over half a million sites, divided into more than 25,000 categories, Yahoo! is both browseable and searchable.
GO Network is a new brand that brings together the very best of the Internet in one, easy-to-use place.
Have Fun!